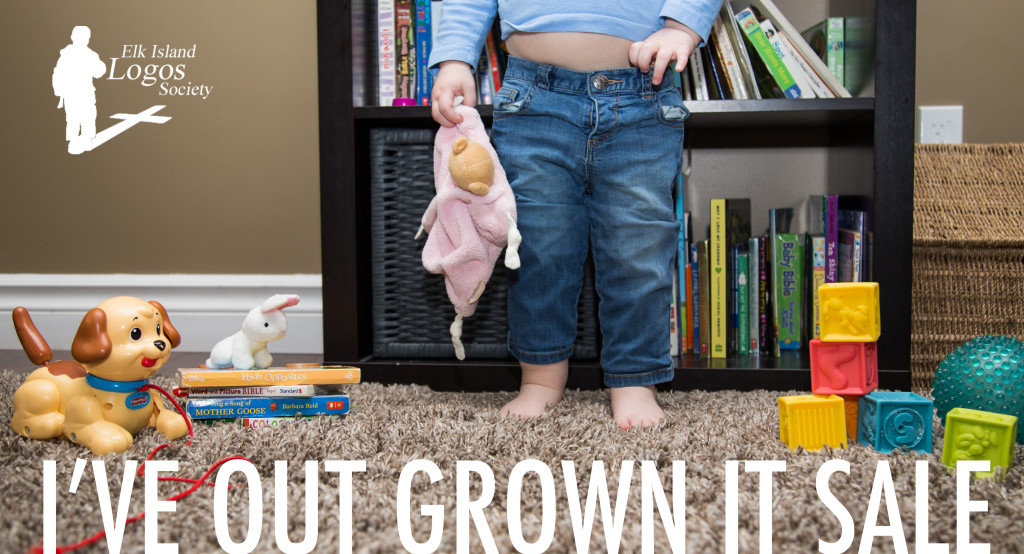 Mark your calendars, and spread the 

word to your family and friends!
Elk Island Logos Society is hosting an I've Out Grown It Sale at Westboro Elementary School.
Do you have gently worn clothing, footwear, toys, strollers, cribs, playpens, etc., that you want to get rid of? Get a head start on Spring Cleaning, and clean out those closets! Sell those items at our huge "I've Out Grown It Sale".
Tables are available for rent for $30 each, or $50 for two. If you want to be a vendor, set up will take place on Saturday morning 8:00 a.m. The doors will open to the public when the sale starts at 10:00 a.m. – 2:00 p.m. Admission is a $1.00 donation at the door.
If you don't have enough items to sell yourself, please donate spare items to the Logos Society Table, and then all the proceeds will go directly to the Logos Society.
For questions or booking a table, please contact: